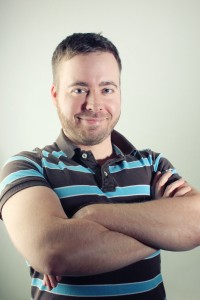 Michael O'Brien, Registered Massage Therapist
mikeobrmt@gmail.com
Make an appointment with Michael O'Brien
Currently practicing in downtown Toronto, Ontario, I have been working as a registered massage therapist in a variety of settings since 2006. I graduated from a 2,200-hour massage therapy program at ICT Northumberland College in Halifax, Nova Scotia in 2006.
I completed my third year of the five-year osteopathy program at the Canadian College of Osteopathy in April 2010. This program provided me with many tools applicable to my massage therapy practice, above and beyond my massage therapy training, enabling me to provide my clients with a more comprehensive approach towards their goals of treatment. Some of the modalities that we focus on in osteopathy are myofascial release, craniosacral therapy, joint mobilizations, and lymphatic drainage.
Whether you have specific problems that you want addressed, or you just want to de-stress with a relaxing massage, I welcome the opportunity to work with you to customize a treatment that will best help you return you to a more balanced and pain-free state.
Modalities
Swedish deep tissue massage
Sports massage
Aromatherapy
Myofascial release
Craniosacral therapy
Prenatal & postnatal